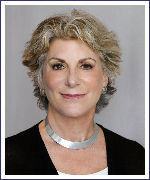 Personal Impact Coach
Elizabeth is an Executive Presence Coach who works with people struggling to present themselves at their authentic best. She is highly experienced in helping clients to reflect on beliefs and behaviours that may be holding them back from achieving what they want. Her out-standing ability to build trust, rapport and a relaxed working environment enables her clients to make quick progress toward stated goals.
As a successful author for the international bestselling For Dummies brand, having written Body Language, Persuasion & Influence, and Communication Skills for the brand, Elizabeth is expert in understanding listeners' needs and communicating clearly, concisely and compellingly. An accomplished actress in the USA, she is also a qualified Neuro-Linguistic Programming Practitioner, an accredited Myers Briggs Type Indicator Administrator and holds advanced degrees in Speech and Communications. She regularly participates in continuous professional development and holds several coaching qualifications.
Since starting her business, Elizabeth has worked mainly with individuals and groups at a senior level, primarily in FTSE 100 and Fortune 500 companies as well as the charity sector. She frequently appears in the media commenting on non-verbal behaviour. She is also the recipient of a Sue Ryder Women of Achievement Award.
Specialist Areas of Coaching
Coaching for outcomes that require projecting one's authentic self at ones best
Highly experienced in helping clients prepare for interviews and formal presentations
Developing confidence and demonstrating credibility
Qualifications and Memberships
Accredited Myers Briggs Type Indicator Administrator
NLP Practitioner
PR Officer, Institute of Directors, Oxfordshire
Member of Actors Equity
Member of Screen Actors Guild
Recent Assignments
Body Language expert and commentator for Channel 5 Big Brother
Body Language expert for ITV2 programme William & Kate: The First Year
Presentation skills coaching for global telecommunications company
Presentation skills coaching for Olympic gold medallists
Advocacy coaching for leading international law firm
Positive impact programme for global manufacturing company
Conference speaker at global bank forum
Personal impact coaching for top executives of leading global telecommunications company
Presentation skills coaching for high profile not-for-profit organisations
Confidence and Credibility master classes
Body language workshops for executive networking groups
Guest commentator of BBC Radio on Personal Impact and Prominent Personalities
Voice coaching for Director of global bank
Testimonial
"We have found working with Elizabeth to be hugely beneficial at all levels within the firm. The feedback from those she works with is exceptionally positive. They appreciate the empathy, insights and willingness to break the mould, as well as her dynamism. She is a delight to work with and a first class addition to our coaching team."
HR Director, Herbert Smith LLP